Did your credit card expire and your Top Up is lost?
There is a simple solution for changing your payment option. You simply log on to Stóllinn, click your number and select 'Notkun'.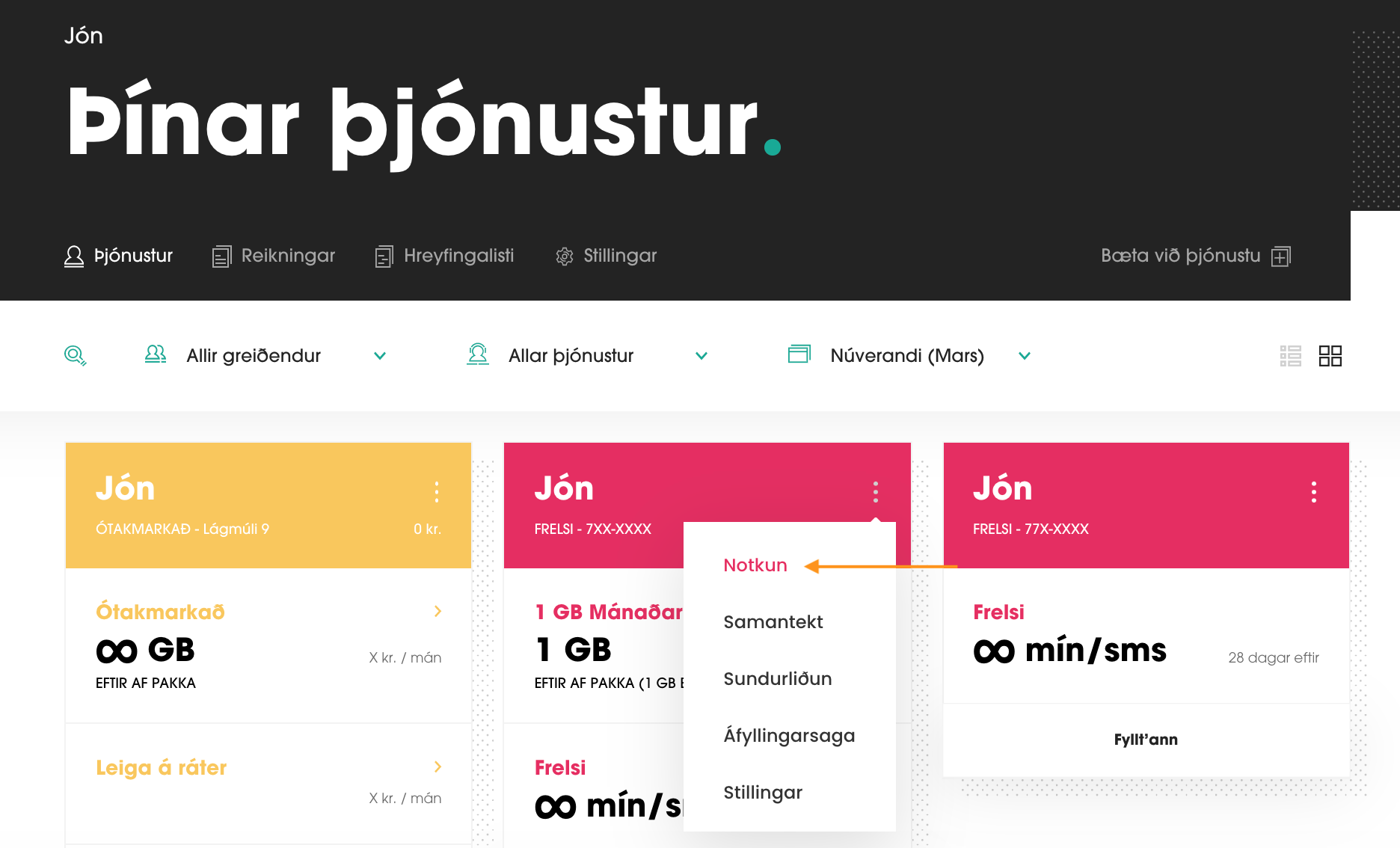 Below that is a column called 'Sjálfvirkar áfyllingar'. It indicates whether the number has an automatic Top Up turned on. Click the three dots on the right side of the toolbar to enter the Top Up settings. There, click on 'Greiðslumáti'.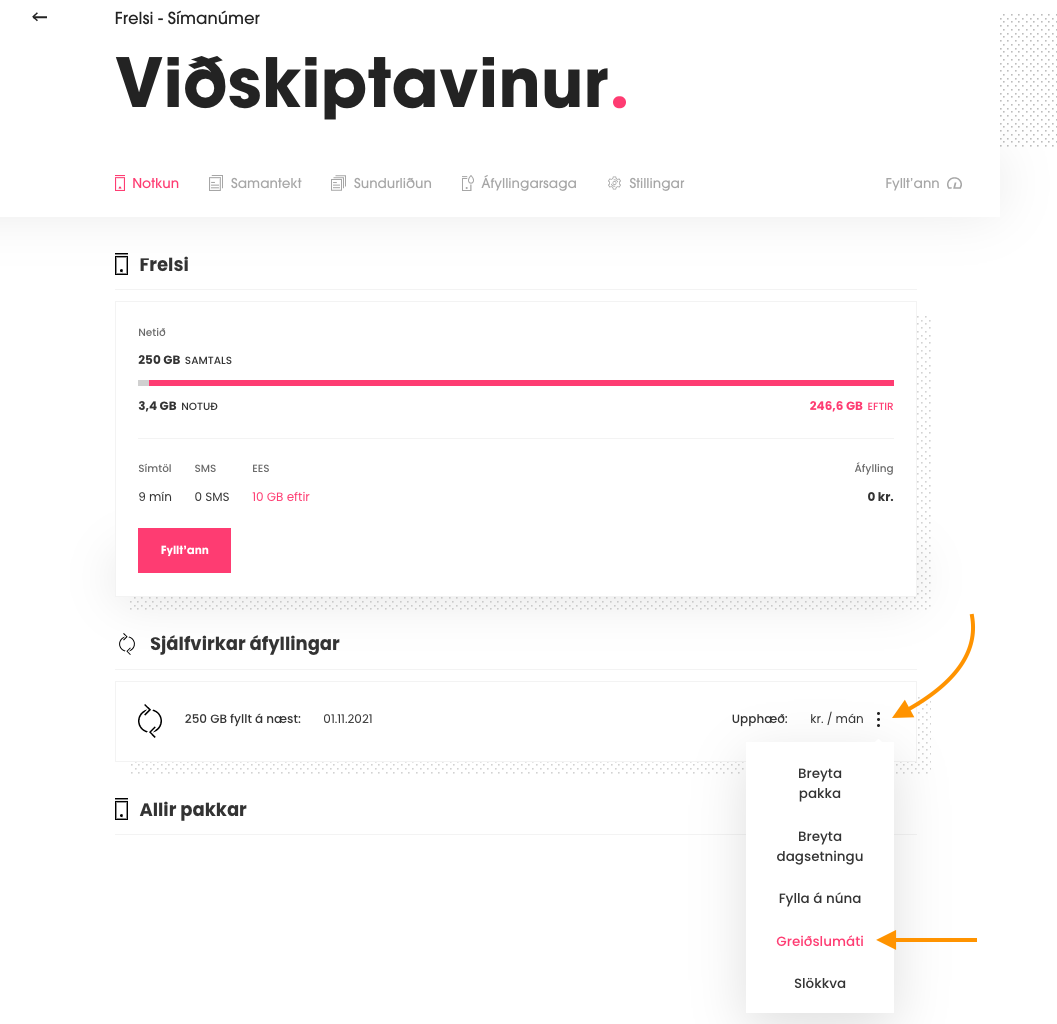 There you can add or change your card information.