You simply log into Stólinn, click on your AlltSaman package, click Stillingar (Settings) and then Þjónustuleið (Subscription). There you can alter your subscription, choose a bigger or smaller package as you wish!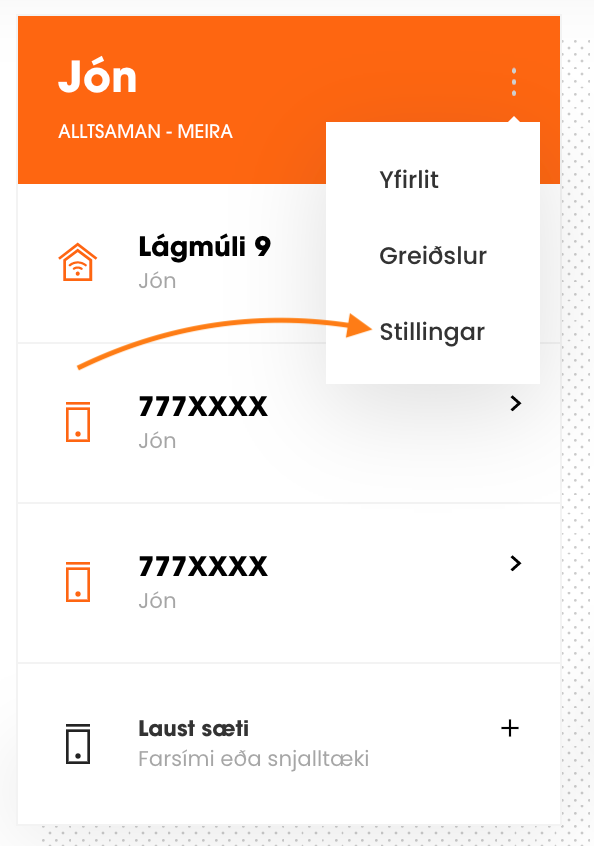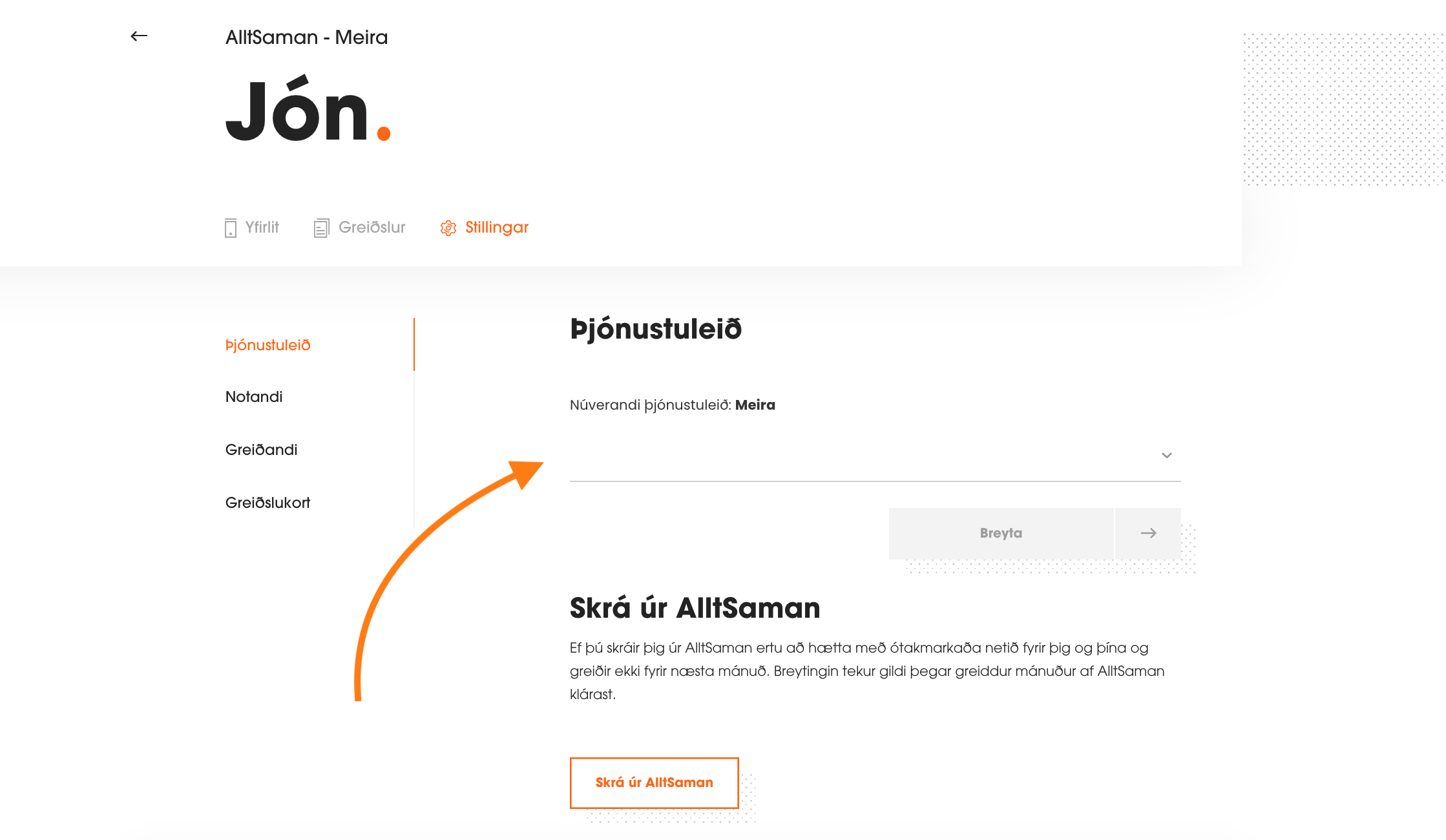 If you have an empty slot available, just log into Stólinn and click your available slot. You can choose either a number you already have or add a family member's number to add to your AlltSaman package.
If you already have the biggest AlltSaman package, you have exceeded your slots, but we have great prices available for other mobile services!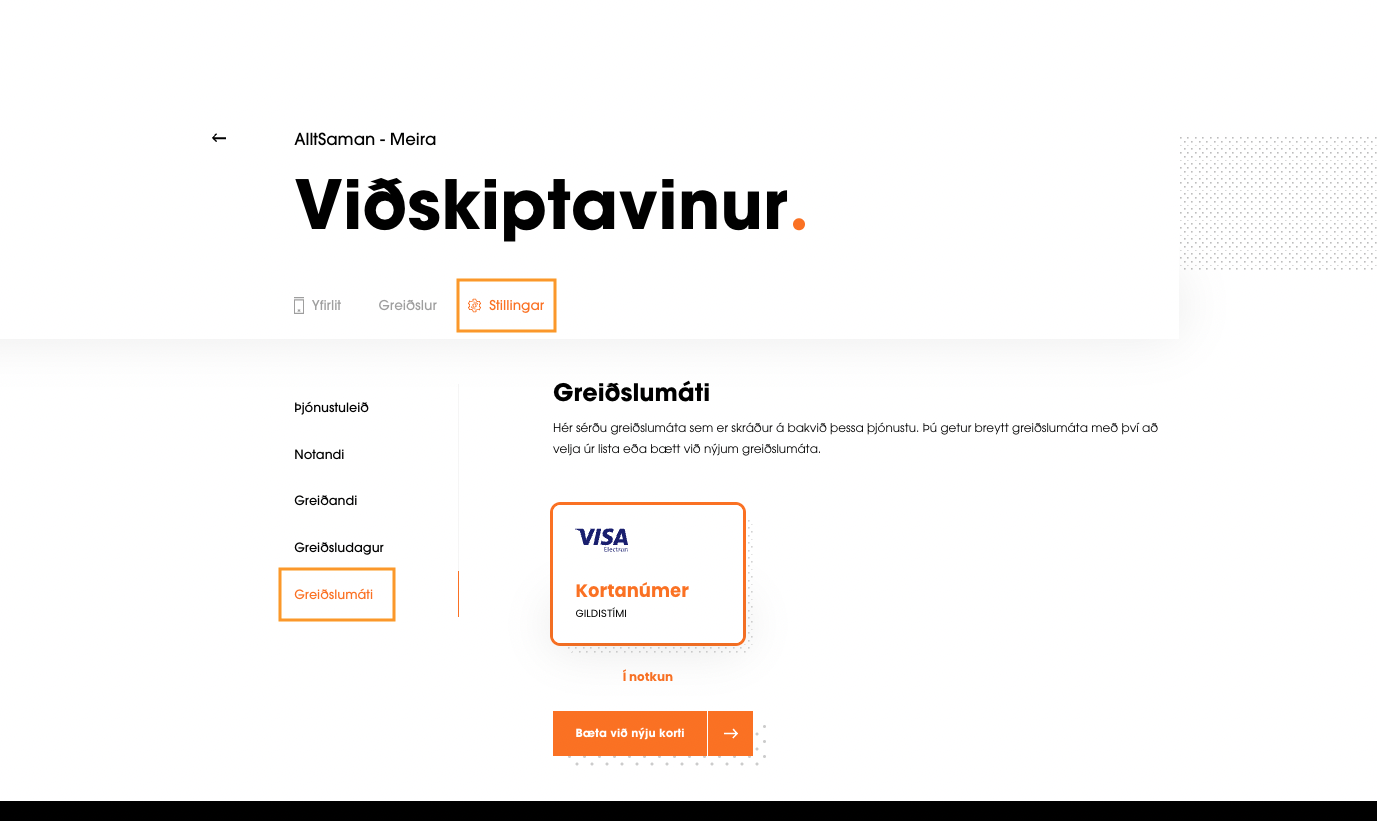 How do I register another payment method?