Nova offers eSIM and has done so since Úrlausn was launched. Úrlausn is an eSIM solution in smartwatches from Apple and Samsung.
In order to get an eSIM from Nova for your mobile phone, you only need to log into Stóllinn at nova.is and register for an eSIM.
Then you simply click on Settings (Stillingar), Simcard (Símkort) and finally Change simcard to eSIM (Breyta símkorti í eSIM)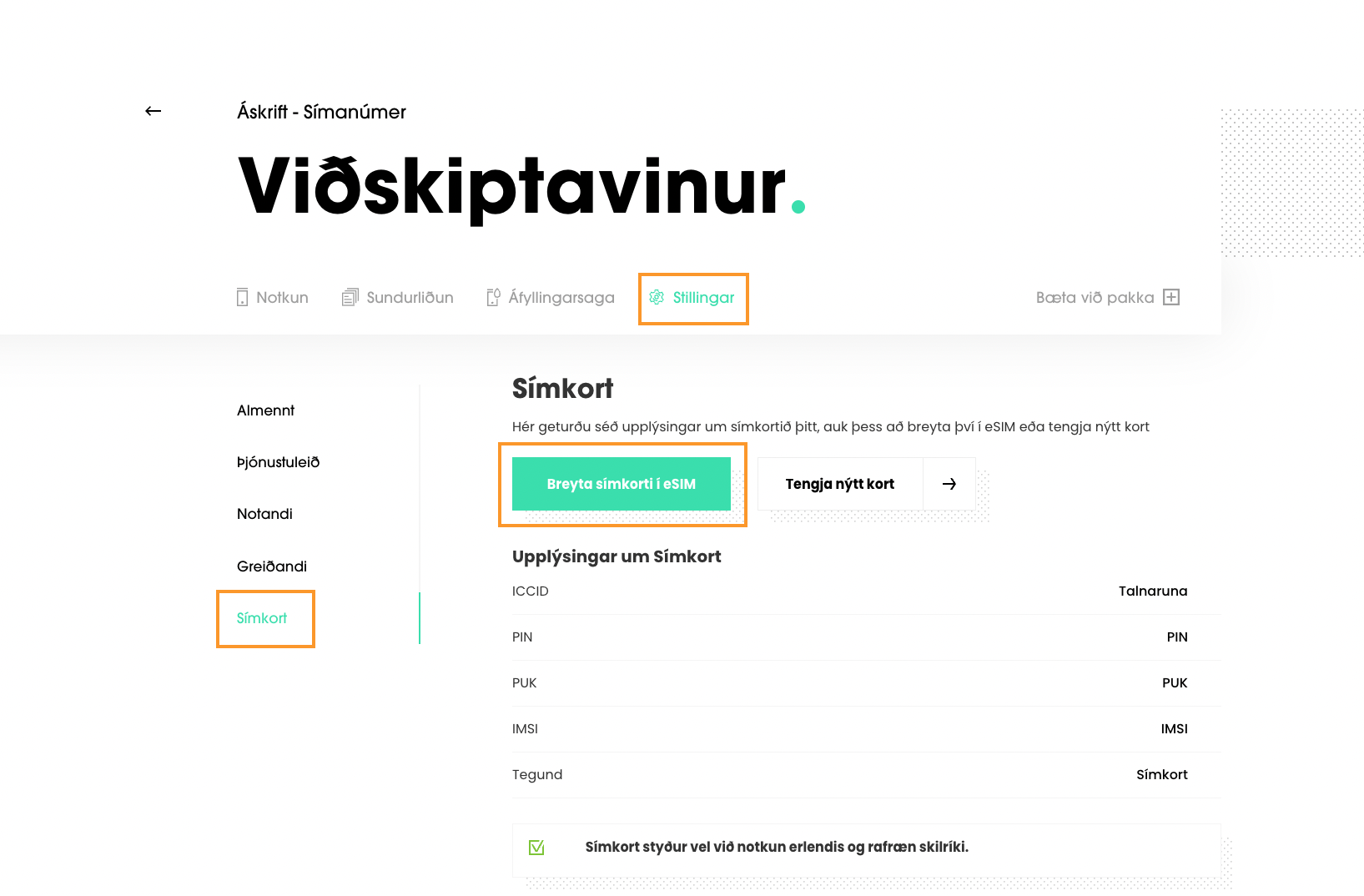 When you've clicked the button you are met with a disclaimer that you have to download the Auðkenni app and log in with your rafræn skilríki (electronic ID).
With eSIM, you can rely on the Auðkenni app to use electronic IDs, but we remind you that not all service providers have implemented the app yet.
Below you can find a list of the providers that offer login with electronic ID through the app:
https://app.audkenni.is/thjonustur/thjonustuadilar.cfm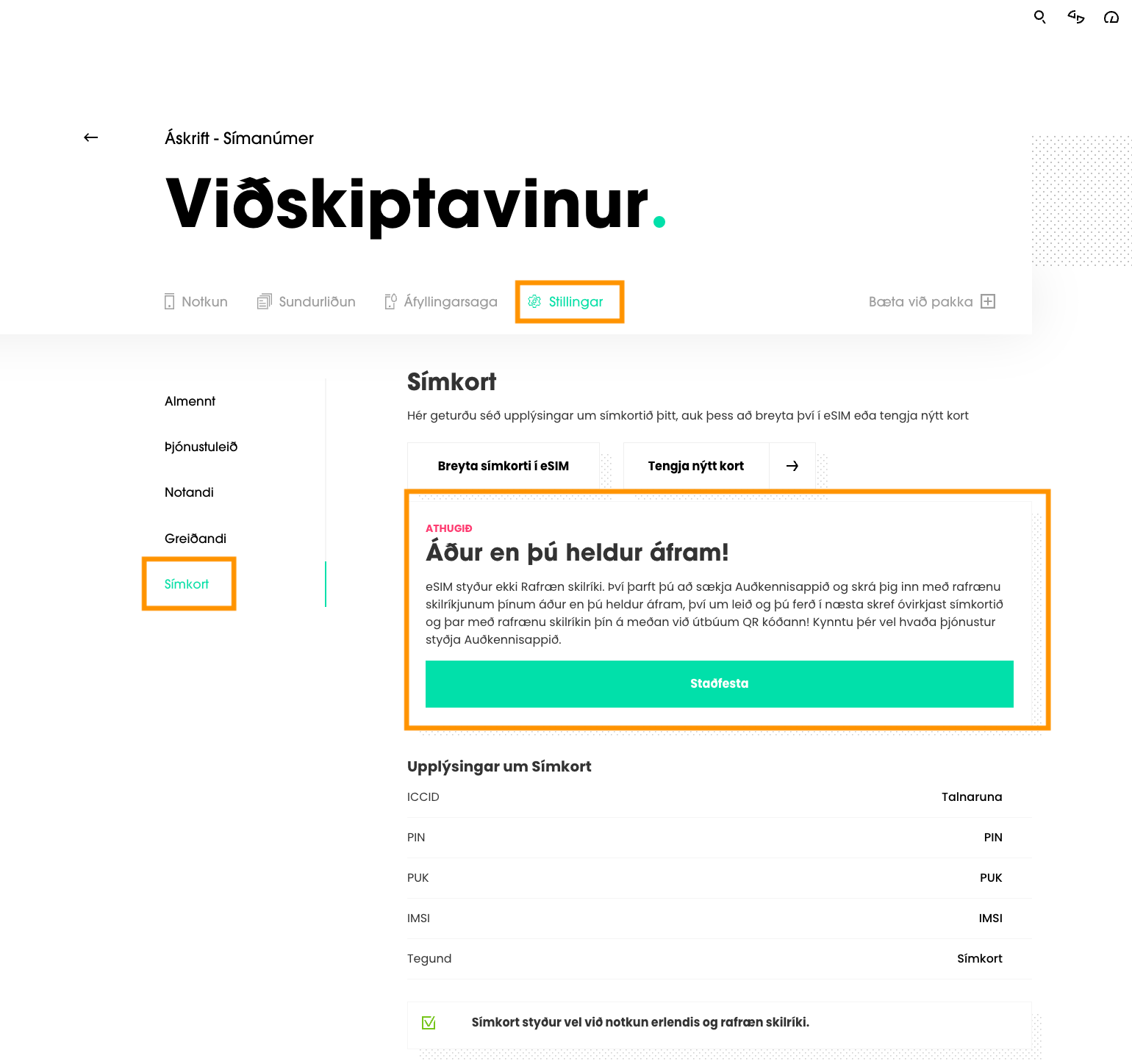 When that is done we will generate your QR code, and your simcard will be deactivated until you scan the QR code to activate the eSIM.