When connecting a router for the first time, changing the router or moving between addresses, make sure that the router is connected properly so that the home can be connected to the outside world. Then there are some things to keep in mind:
To connect the router correctly (this applies to both Nova routers and your own equipment) you need to connect from the LAN1 port on the fiber optic box to the blue WAN port on the router or the network port on the router that you have. It is important that the cables are in order.
Nova router:
Once you have connected the router, it is important to restart the router and fiber optic box.
Then remember to connect the devices to the internet with a username and password that can be found on the sticker on the router.
Huawei (DG8245W2):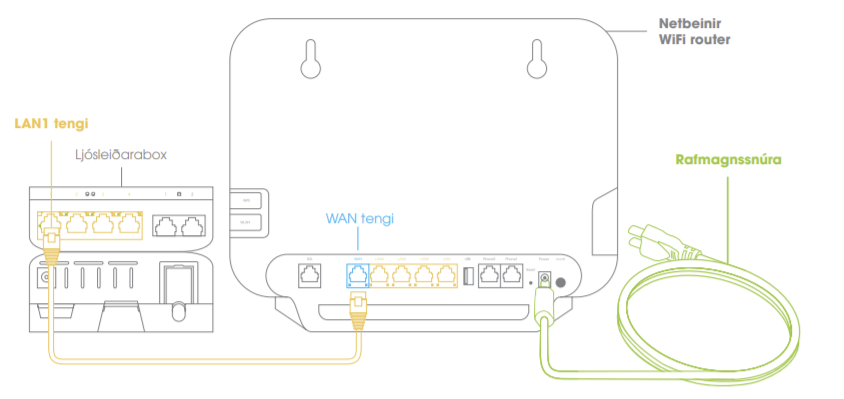 Huawei (HG659):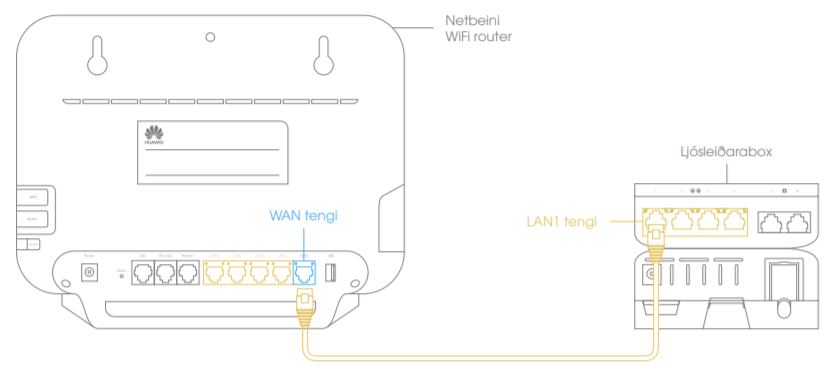 If the router is properly connected and everything has been restarted, but the internet is still not working, it may be necessary to register the MAC address of the router in our system.
The MAC address can be found on a sticker on the back of the router.
Please send us the MAC address on the online chat on nova.is so we register it for you!