Do you want to get a new number from Nova!?
It's not a problem to get a new number from Nova. You can do it yourself on our website!
Nova offers two types of numbers - a standard number and Premium numbers.
Premium numbers are more aesthetic and nice looking number sequences.
Standard numbers cost 1.990 kr.
Premium numbers cost 5.990 kr.
To get a new Nova number, just follow these instructions:
Visit our website and scroll to the bottom and click Komdu til Nova.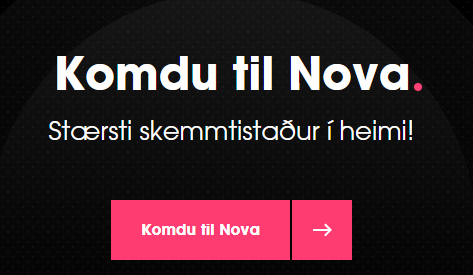 Click Skoða ný símanúmer: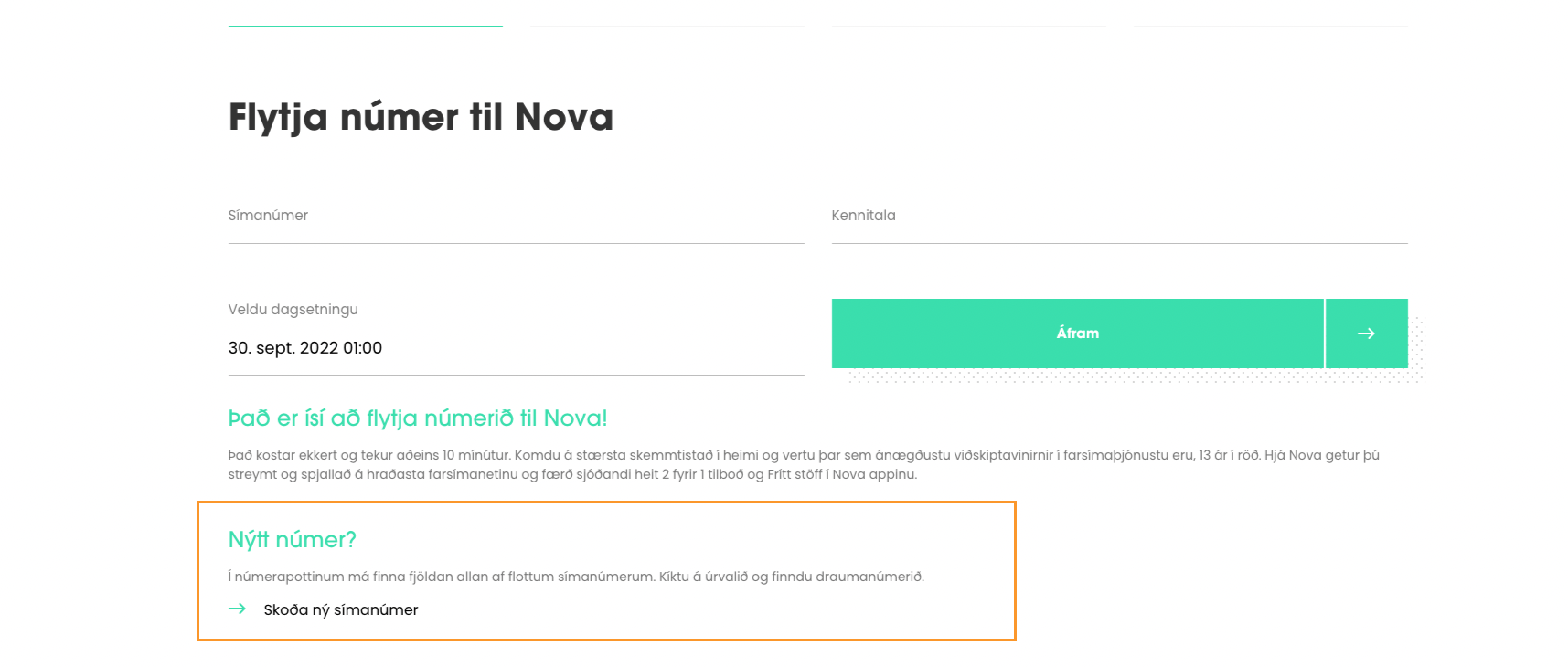 Choose between a standard number and a premium number, or simply type in your preferred beginning, ending or your desired number!
When you have picked your dream number we recommend choosing a subscription for all the internet browsing!

We'd like to know who you are - please tell us!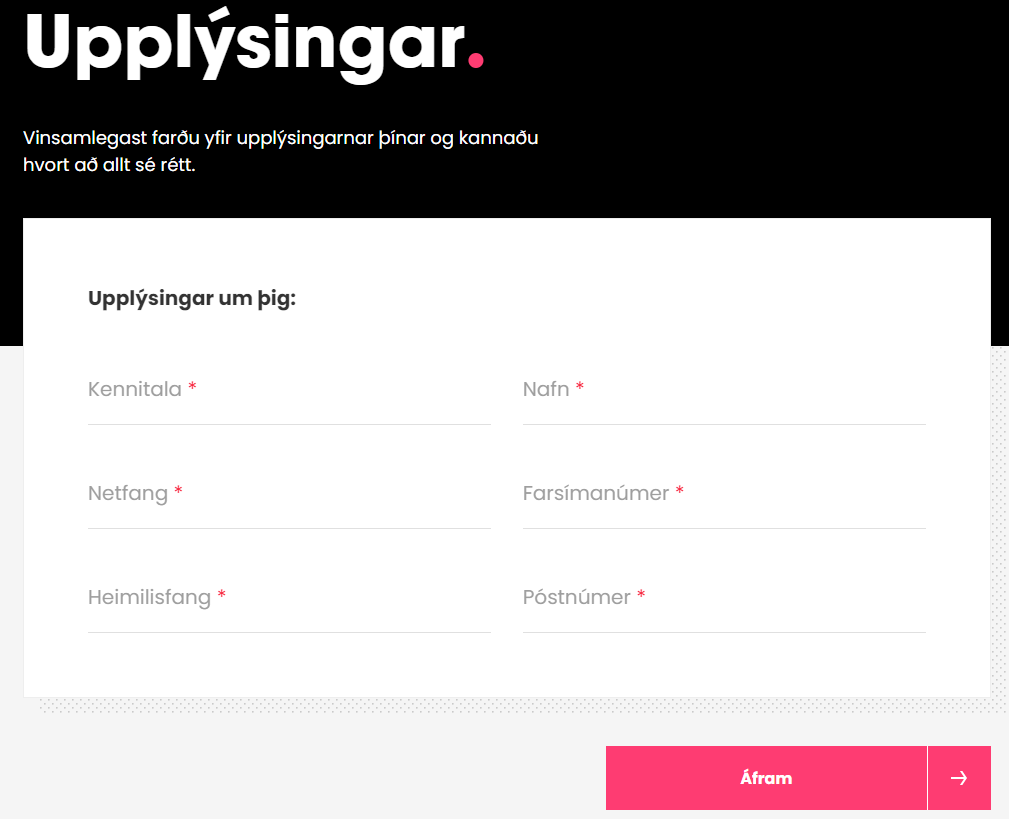 You can choose to pick up your purchase at our store in Lágmúli 9, or choose to have it sent to your home!